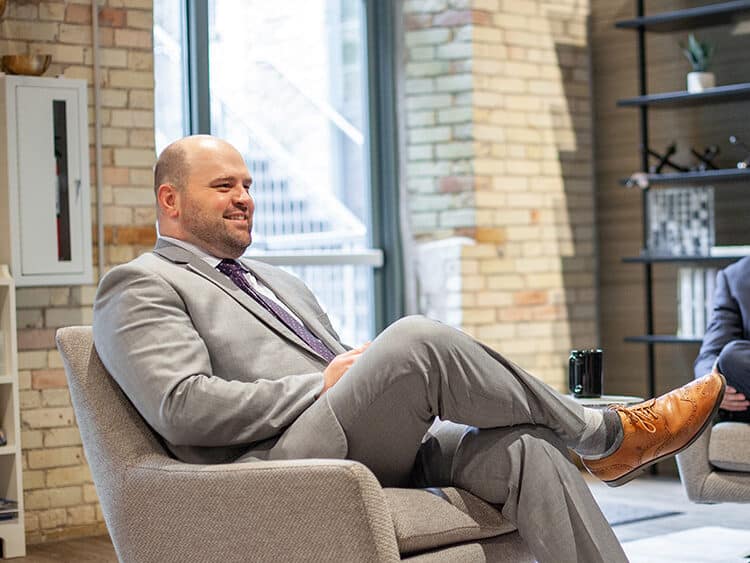 Careers
There are Many Reasons People Love Working Here.
At Mika Meyers, we combine the relaxed atmosphere of a smaller firm with the challenging opportunities found only in larger firms. We're also highly relational and emphasize the importance of connecting with clients – and colleagues – in a personal way. If that sounds like your kind of culture, keep learning about careers at our firm.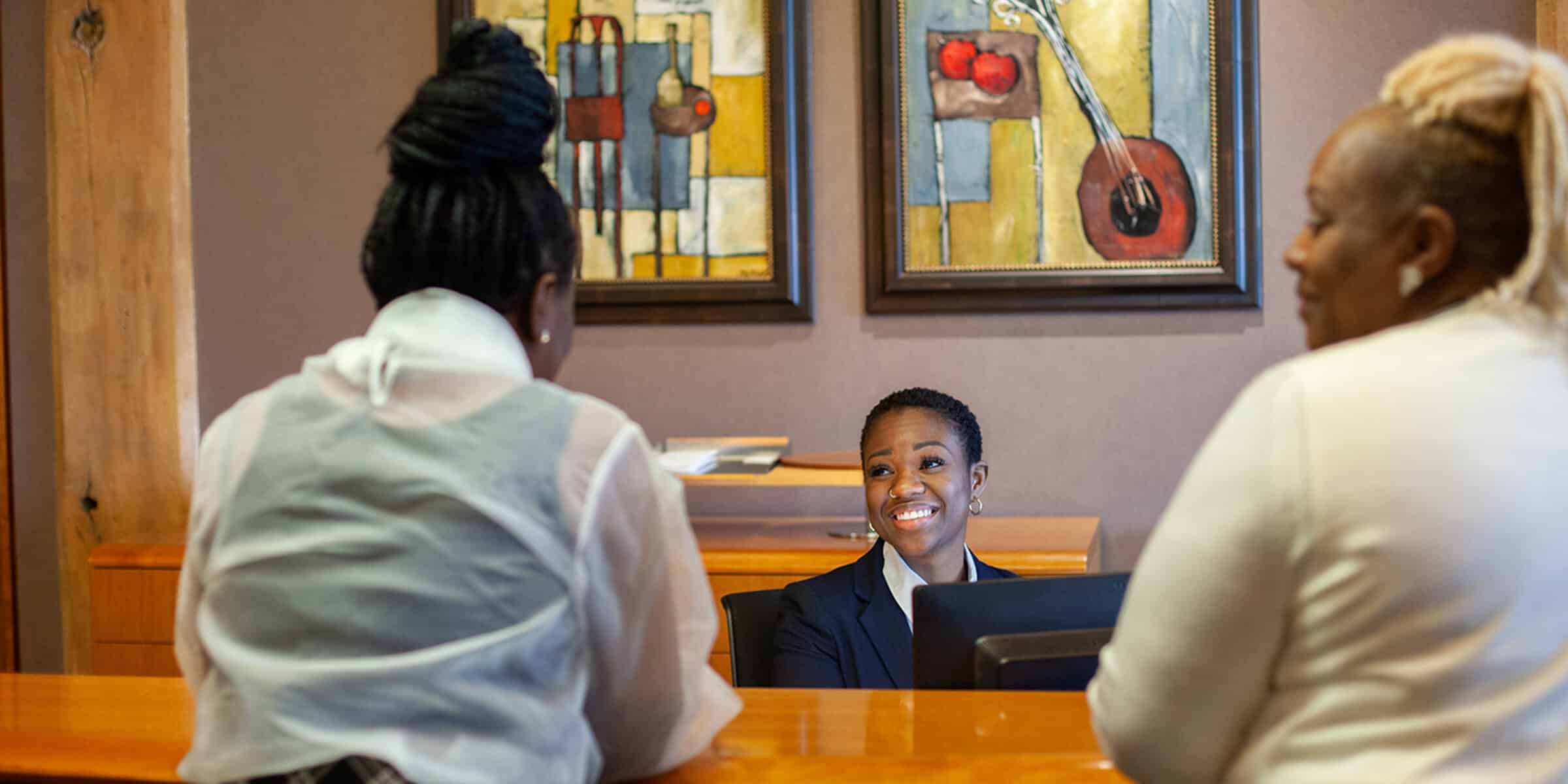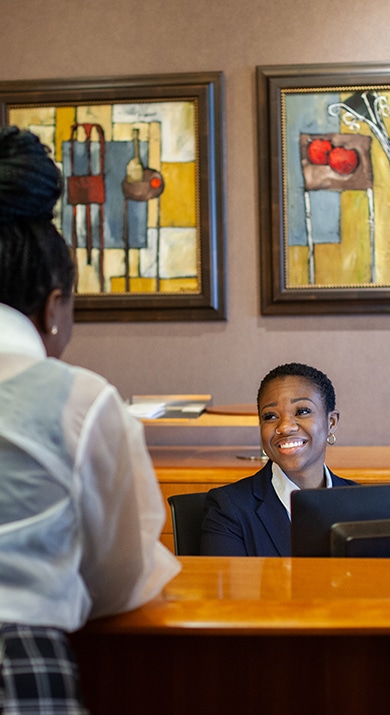 Mika Meyers is a great place for building a practice, it mixes the support of a larger firm with the flexibility of a smaller firm. My clients know that they can expect a personal feel from our legal team and that we work together to get good results. It's a great place to build a career where people are valued and encouraged to grow professionally and personally."

Curtis Underwood

Associate Attorney
From its inception several generations ago, Mika Meyers has been a firm focused on providing the highest level of legal services available to its clients. To do this, the firm maintains high standards and expectations for its lawyers and staff. We are smart, hardworking, and focused both on the client and on our team. We take care of each other. The collegial atmosphere here makes coming into work a pleasure. Ernie Mika recruited me to work here 35 years ago, and joining his firm was one of the best decisions I ever made."

Ross Leisman

Member
Our Open Positions.
Professional Legal Staff Positions
The firm accepts applications for its professional legal staff throughout the year. If you would like more information on current openings, you may send an e-mail to kkooy@mikameyers.com or request information by mail:
Kim Kooy, Mika Meyers PLC
900 Monroe Avenue NW Grand Rapids, MI 49503
Phone: (616) 632-8000 Fax: (616) 632-8002
Paralegal

Mika Meyers is currently seeking a full-time Paralegal for a position in its Grand Rapids office in more than one of the following areas: litigation, real estate, probate and trust administration and family law.

Qualifications:

The ideal candidate must demonstrate exceptional client service, independent judgment, and sound discretion. This candidate must be able to provide concise and effective written and verbal responses, be detail-oriented with strong organizational and time management skills.  Proficiency in Office 365 (Word, Outlook, Excel, PowerPoint, and Adobe) and document management programs is a plus. Candidates with an associate degree or bachelor's degree from an accredited college or the equivalent experience are preferred. Five years plus of relevant paralegal experience is preferred.  Compensation will be commensurate with education, skills, and experience.

Responsibilities:

Assisting with documents for all types of real estate transactions, including title review, oil and gas and other mineral rights closing documents, resolutions, certificates, closing instructions, and other closing deliverables.
Litigation support, including family law, collections, condemnation proceedings and foreclosure work.
Preparation of probate pleadings for descendants' estates, guardianships and conservatorships, and trust administration documents and petitions for appointment of guardian conservator, inventories, accounting and distribution schedules.

Benefits Include:

Health, dental and vision Insurances
Life Insurance
Short and long-term disability insurance
Long-term care insurances
Generous 401(k) contributions
Paid time off, paid holidays, paid covered parking
Pleasant work environment

If you are interested in joining our team to embrace this position, please send your resume and transcript to Kim Kooy at Mika Meyers, 900 Monroe Ave NW, Grand Rapids, MI  49503, or by email to kkooy@mikameyers.com.   No phone calls please.  Mika Meyers is an Equal Opportunity Employer.
Lateral Openings
We accept applications from practicing attorneys and judicial clerks throughout the year. If you would like more information about lateral moves, please send an e-mail to ncanute@mikameyers.com.
Mika Meyers offers compensation and benefits that are competitive with other law firms of comparable size and stature in the Western Michigan area. We offer a comprehensive benefits package, including employer-paid health coverage, 401(k) profit sharing, life/disability insurance, parking, parental leave, etc.
The firm also encourages all of its members and employees to maintain their health and fitness by providing discounted memberships to local health clubs. Many attorneys and staff take advantage of this benefit and use their lunch hours to get in a workout at the Monroe North Fitness Center located one floor below our offices or at other health clubs in town.
Law School Recruiting And Summer Clerkship Program
In general, we recruit second-year law students on campus during the fall semester. We seek individuals with superior academic standing, maturity, entrepreneurial skills, and the ability to excel at interpersonal relationships for a long-term affiliation with the firm. If you would like more information about applying for a summer clerk or associate position at Mika Meyers, please send a cover letter, resume, and transcript by mail to: Nikole L. Canute, Mika Meyers, 900 Monroe Avenue NW, Grand Rapids, Michigan 49503. Or by e-mail: ncanute@mikameyers.com.