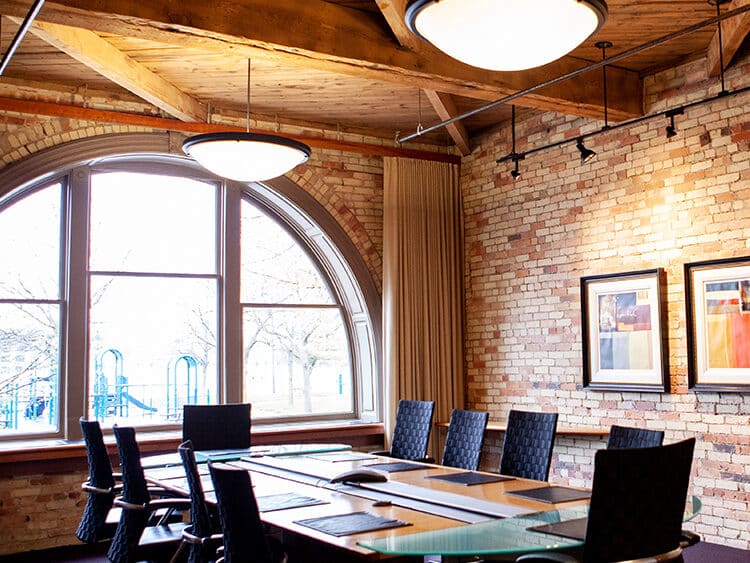 Privacy Policy
Privacy Policy
Mika Meyers PLC ("We," "Us" or the "Firm") respects the privacy of those who visit our website. This Privacy Policy describes our practices regarding data we collect from users of our website (the "Site"). By using the Site, you consent to the data practices described in this Privacy Policy. If you do not agree with the data practices described below, you should not use our Site.
Use of this website does not create an attorney-client or any other relationship between you and Mika Meyers, and you should not, therefore, send any confidential information until after a formal engagement has been established. In order to make sure that your interests are not in conflict with those of our existing clients, we will generally perform a conflict check prior to entering into a formal engagement. This Privacy Policy doesn't replace other agreements we may have in place with you. It is important that you read this Privacy Policy together with any other privacy policy or processing personal data about you so that you are fully aware of how and why we are using your data.
Types of Data We Collect
"Personal data," for purpose of this Privacy Policy, means non-public personally identifiable information about you that we collect through the Site. We or our service providers may collect, use, store and transfer different kinds of personal data about you, such as:
financial data including payment card details, account numbers, and expiration dates;
usage data, including information about how you use the Site;
communications data, including your preferences in receiving marketing from us;
information that you provide to identify yourself (such as your name, email address, postal address and phone number, job title, and date of birth);
transaction data, including details about payments to and from you, and services you have purchased from us;
technical data, including internet protocol (IP) addresses, login data, browser type and version, time zone setting and location, plug-in types and versions, operating system and platform, and other technology on the devices you use to access the Site; and
other information you choose to provide.
How We Collect Data
We collect data from users of our Site in the following ways:
Data Collected Automatically. When you use the Site, we automatically collect non-personal data provided by your web browser, such as device identifiers and user activity.
Volunteered Data and Information. When you contact us for services, if you email us, and/or complete a form on our site, you are voluntarily releasing data to us.
Data from Third Parties. We sometimes contract with other companies and individuals to perform functions on our behalf, including for payment processing and the storing and analysis of data. These third party providers have access to user information needed to perform their functions and may provide personal data to us in connection with those functions.
"Cookies" and Tracking Technology. When you use the Site, we may store some data on your device in the form of a "cookie" to automatically recognize your device the next time you visit. The way that we use cookies is described in more below. If you do not wish to receive cookies, please configure your device to erase all cookies from your device's hard drive, to block all cookies or to provide a warning before a cookie is stored. For more information about cookies, including how to see what cookies have been set on your computer or mobile device and how to manage and delete them, visit www.allaboutcookies.org and www.youronlinechoices.com. Some Internet browsers also may be configured to send "Do Not Track" signals to the online services that you visit. We currently do not respond to "Do Not Track" or similar signals. To find out more about "Do Not Track," please visit https://www.allaboutdnt.com.
How We Use and Disclose Data
We do not and will not sell your personal data. We use data that we collect to help us operate the Site, to provide services that you have requested, to facilitate payments you initiate through the Site, to provide improved administration of the Site, to send you administrative email notifications; to respond to your inquiries and other requests, for recruiting, to provide you with hard copy and electronic newsletters or surveys, and for our own marketing purposes. If you provide your contact information to us, you agree that we may contact you with information regarding our services, including but not limited to newsletters, advertisements and other marketing materials.
Users making payment to us through our Site must provide contact information (such as your name, address, phone, email and other similar information) and financial information (such as a credit/debit card number and the expiration date). Contact information is used to advise the users about the processing of a payment, and financial information is used for payment processing purposes only. We use a credit/debit card payment processing company to process charges and chargebacks, and when you engage in online payment transactions through the Site, we will facilitate the transfer of your name, address, financial information, and amount owed for service as necessary for the third party to provide that service. To the extent that your information is transmitted to the third-party processor, the processor's own privacy policies and data security policies will also apply to such information. If you choose not to provide us with personal information, it will be impossible for you to make payment using our Site.
We use Google Analytics to help analyze how the Site is used. The tool uses "cookies" to collect standard log information and behavior information in an anonymous form. The information generated by the cookie about use of the website (including IP address) is transmitted to Google. This information is then used to evaluate use of the Site and to compile statistical reports on Site activity. We will never (and will not allow any third party to) use that statistical analytics tool to track or to collect personal data. Neither we nor Google will link, or seek to link, an IP address with the identity of a user. We will not associate any data gathered from the Site with any personal data from any source, unless you explicitly submit that information via a fill-in form or via email.
To the extent that we engage trusted third parties to perform functions and provide services to us to improve our services,  we may share data we collect with those third parties to the extent necessary to perform these functions and provide the services,  for example, to conduct quality assurance testing, to provide technical support, to maintain the security of our system, and to help us perform statistical analysis. You expressly consent to the sharing of your data with our contractors, service providers and other third parties for the purpose of providing services to you.
We may also share or disclose your non-private, aggregated or otherwise non-personal information to monitor the Site, to improve its performance or content, and to perform statistical analysis.
We may disclose your data without notice if required to do so or in the good faith belief that such action is necessary – by law, legal process, litigation and/or requests from governmental authority. We may also disclose data if we determine that for purposes of security, law enforcement, or other issues of public importance, disclosure is necessary or appropriate. We may also disclose data if we believe in good faith that such disclosure is necessary to enforce, protect or defend our rights or our property, our site terms, or other contractual agreements we have with you.
Users outside the United States, please note that the Site is hosted in the United States, therefore, your data may be processed and stored in the United States. As a result, United States federal and state governments, courts or law enforcement or regulatory agencies may be able to obtain disclosure of your data through laws applicable in the United States. Your use of the Site will constitute your consent to the transfer of your data outside of your home country, including the United States, which may provide for different data protection rules than in your country.
Third Parties
The Site may contain links to third party websites, software, or applications. The Site may also use or offer products or services from third parties or enable you to use content or functionality from other software and/or applications. Data collected from third parties is governed by their privacy practices, and we are not responsible for such privacy practices, so we encourage you to read those third party privacy statements.
Your Choices Regarding Your Data
We offer you choices regarding the collection, use and sharing of your data. When you receive newsletters or promotional communications from us, you may indicate a preference to stop receiving further communications of that nature, and you will have the opportunity to "opt out" by following the unsubscribe instructions provided in the email you receive or by contacting us directly using the contact information below. Despite your indicated email preferences, we may send you emails regarding services we provide to you and updates to our Privacy Policy.
Data Security
We are committed to protecting the security of your data. We use commercially reasonable means to protect the integrity of our Site and the confidentiality of information that you provide. We require the use of Secure Socket Layer ("SSL") standard transmission encryption to protect transmission of personal information submitted while making a payment using the Site. Despite these measures, you should know that we cannot fully eliminate security risks due to system failure or unauthorized access by third parties, and mistakes may happen. We will notify you and applicable regulators of security breaches where we are legally required to do so, and you agree that we may provide those notices to you by email.
Children
We do not knowingly collect information from children under 14 years of age without insisting that they seek prior parental consent if required by applicable law. We will only use or disclose data about a child to the extent permitted by law, to seek parental consent pursuant to local law and regulations or to protect a child.
Questions and Comments
If you have any questions or comments about this Privacy Policy, please click on "Contact Us", and email your questions or comments to us. Our contact details are: [insert name and email], Mika Meyers PLC, 900 Monroe Avenue NW, Grand Rapids, MI 49503.
Changes to Policy
We will post changes to its Privacy Policy here. Please check regularly to keep up-to-date. Continued use of our Site following such changes shall indicate your acknowledgment of such changes and agreement to be bound by the terms and conditions of such changes.
Date of Last Revision: May 13, 2022